Comparisons are odious
28 March 2013 by Marc Taddei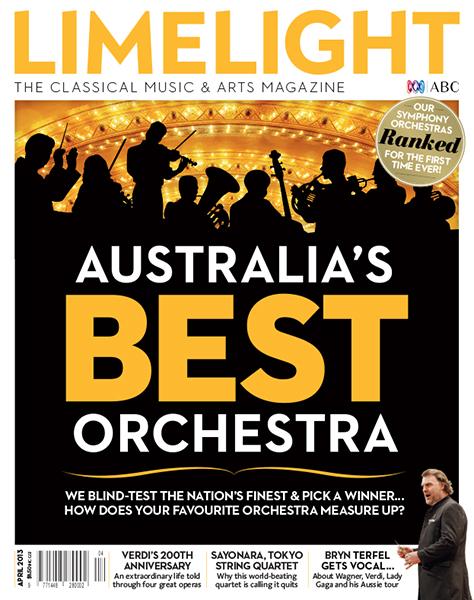 Limelight magazine is one of the most important classical music publications in Australia, generally offering absorbing and informative articles that help further the arts in society. Recently, however, they have published an article which I think misses the point. In their April issue they have an article entitled, "Who is Australia's best orchestra?". For this article they brought together 15 critics and professional musicians and sent them a variety of recordings of live concerts that they were meant to listen to and then rate.
This kind of exercise smacks of Gramophone Magazine's, "The World's greatest orchestras" articles, and I suppose articles such as this can help sell magazines.
Apart from the suspect methodology (which can be picked apart on so many levels), the article misses the point. Every professional fully paid orchestra in Australia is doing a brilliant job in serving their communities and every one that I have conducted (I have not yet conducted WASO) has played at a level commensurate with the expectations I have had of fully funded professional ensembles. Visiting conductors and soloists to Australia are continually impressed with the standard in the country and their excellence is testament to the generous level of government funding that the orchestras enjoy.
I note that the article refers to, "the excellence not only of those at the top, but to all the orchestras involved", but this quote is cheapened by the byline, "Sydney first and Tassie last in first ever blind-listening test of Australian orchestras". The article tries to have it both ways and succeeds in trivializing the artistry and true value of Australia's finest orchestral musicians.
Note to Limelight – professional orchestras are not appliances that can be rated like toasters, lawn-mowers or cars. They are collections of gifted musicians that produce their art in real time, in real space to real people.
You can read the article online here.