Motivation and Consideration
28 July 2022 by Marc Taddei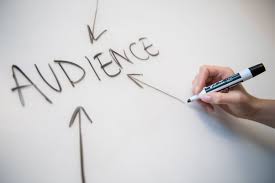 The Vallejo Symphony has just launched their 90th Season, and Orchestra Wellington is putting the finishing touches on our 2023 season, which will be launched in a matter of of weeks!
Crafting these upcoming seasons has gotten me thinking about the underlying motivations and considerations that shape my approach to programming.
Think about how you want to make people feel.
Music has an extraordinary ability to influence mood, and every programme offers an opportunity to inspire and transform the experience of the audience. Simply put, we want people to feel good.
Tailor your communication to your audience.
How an orchestra presents itself to an audience is vital. Knowing one's audience, but also appreciating the power of communication style to influence perception and development explains why marketing must be programme lead – if the choices are made with artistic integrity, communication falls into place.
Understand the context in which your audience makes decisions.
- and offer them every opportunity to decide to support the programme. Understanding what might motivate an audience member to purchase tickets is the major reason why it is imperative to ….
Tell compelling stories to influence your target audience.
Every programme, every season should present a clear story to the audience – one which is both understandable and intriguing. Thematic programming, or programmes that offer balance and connection allow an easy way into a season for a potential audience member.
Engage with your audience, and know how you are influencing their expectations.
It is not enough to simply present a programme without engagement. The audience are the interpreters of what they hear. Presenting one's case for an artistic point of view expands expectations and deepens connections.
Surround yourself with a great team.
Enough said.
Really understand the environment you are operating in.
The concert hall experience is ripe for invigoration. Knowing the conventions, how they are applied, and where there is room for interpretation is key to adding resonance for the audience.
Be intentional about everything.
- from programming, through to the rehearsal process and the performance. Ensure every action is optimised. The performance is only the final step in a process that may have begun years earlier, when a programming conception takes shape.
Understand the performance art form and don't be afraid to put your spin on things.
The best way for a performing arts organisation to achieve success in a crowded market is by clearly differentiating itself from others.. While budget is always a factor in artistic expression, it pales in significance to having a distinct point of view, clearly expressed. There is always room in the performing arts for something different, something that sparks interest.