A lesson in the joy of music from a master musician.
27 February 2014 by Marc Taddei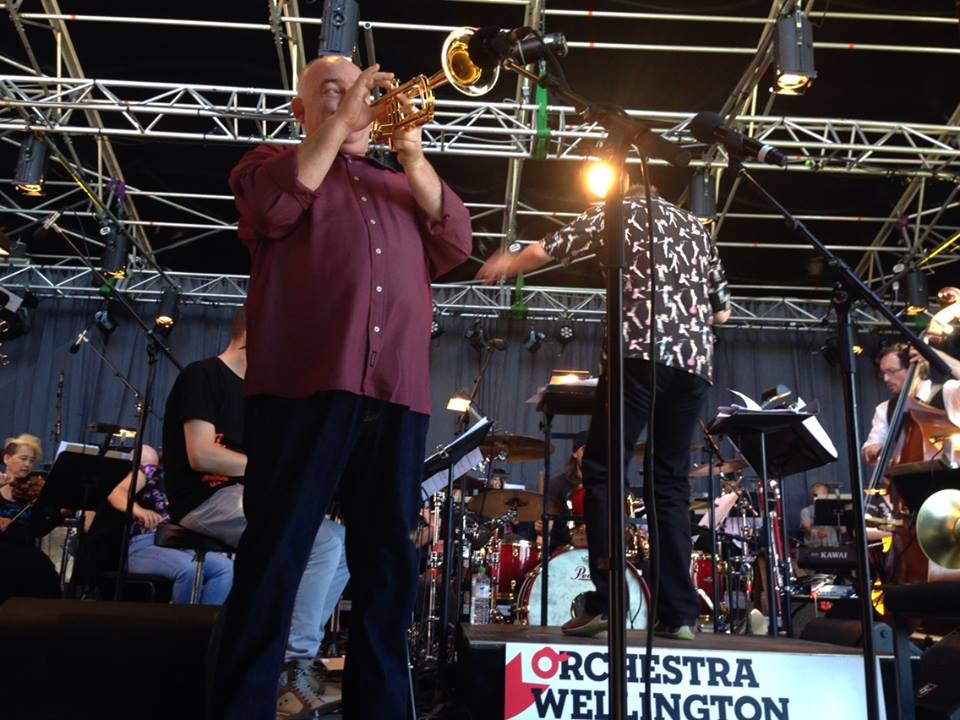 Last weekend I had the great good fortune to work again with the extraordinary James Morrison. It was made all the more exciting for me as I was able to work with him and the orchestra that I am privileged to lead. In my career, I have never come across a musician who has had greater gifts. The first and most obvious manifestation of his talent is his virtuosic ability on any number of instruments. He is a great trumpet player, trombonist, saxophonist, pianist and bassist (and these are only the instruments that I have heard him play!). In addition to this uncommon brilliance, his work as Director of the Queensland Music Festival and especially his work in the community – bringing music to disadvantaged children in lower socio-economic communities is both extraordinary and heart warming.
However these out of the ordinary abilities are not what makes him the genius musician that he undoubtedly is. It is in fact his uncanny musical impulse. I have never heard any musician display greater joy in music making than James. This joy is both palpable and intoxicating. There is little wonder why audiences connect so vividly to him – he is totally genuine.

During one of our breaks I asked him how he was able to play at a virtuoso level on such disparate instruments and his answer both inspired me and humbled me. If I understood him correctly, for James, instruments are tools of the trade whose various mechanics simply need to be worked out so that the expression of musical thought can come through clearly. Legend has it that James worked out the upright bass in a day!

As a musician (well OK, a conductor… ) hearing this approach brought home to me what is most important about our art. Back when I was a professional instrumentalist, there were times when I "fought" the equipment, with obvious negative repercussions to my musical thought. I well remember the mind games that would ensue. Books such as Barry Green's "Inner Game of Music" and especially Eloise Ristad's "A Soprano on her Head" helped me deal with my colorful inner monologue and focus my practice on aspects of technical control in a methodical manner, allowing the music to come through.

For a conductor, things are somewhat different as the physical demands of conducting and the mechanical complexities of waving a stick are slightly less daunting than any instrument! The reality that a conductor makes no sound is also a profound difference. Musically involving results can be achieved by conductors with significantly different physical styles. Ultimately, if conductor is able to transmit a cogent musical approach to an orchestra that brings rewards and insight, his or her style is immaterial.
While I endeavor to take this approach at all times, it sure is nice to have it so vividly and inspirationally displayed by a master musician – thanks, James!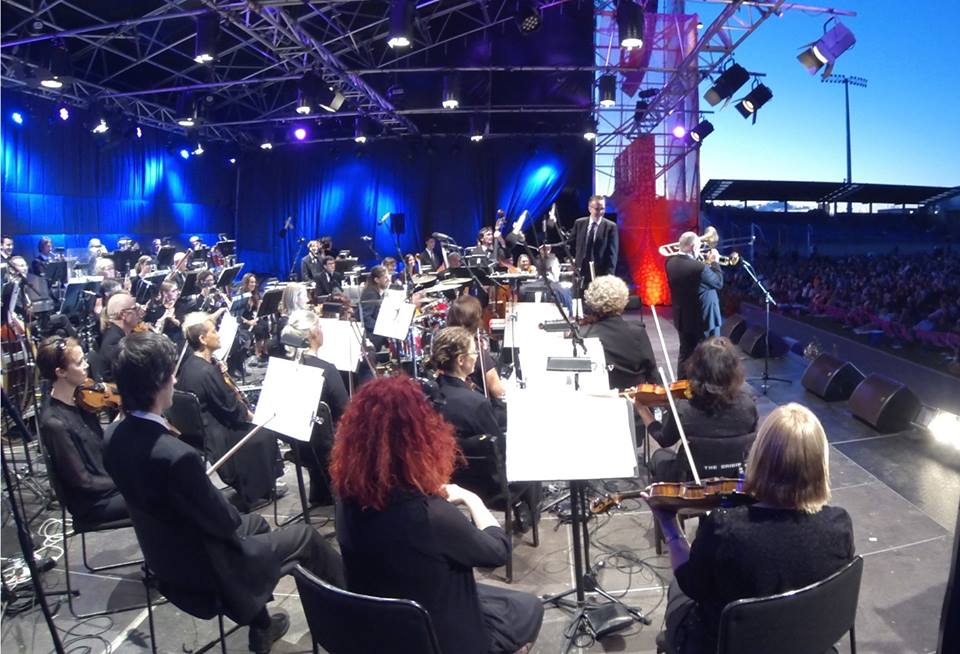 I would like to finish with a photo taken after the concert at Nelson's Opera in the Park concert. This is James and Pete Rainey, the musical director for the concert as well as the Master of Ceremonies. I have spoken of Pete in the past but I just wanted to acknowledge his tireless efforts on behalf of music in New Zealand.