A new appointment - Music Director, Vallejo Symphony
30 March 2016 by Marc Taddei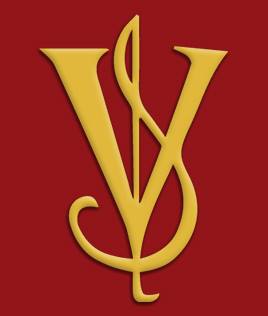 It gives me great pleasure to announce the Vallejo Symphony have asked me to become their new music director. The new appointment begins today, with the first concert to be scheduled for later this year. It's hard to express how delighted I am!
The Vallejo Symphony Orchestra is currently celebrating its 85th season, which makes it one of the oldest orchestras in California. As one of the Bay Area orchestras, the Vallejo Symphony has access to an extraordinary pool of gifted musicians. During my time with them at the beginning of this year, I certainly was impressed by the wealth of talent on display! Please click here for further information.
For any conductor, the opportunity to work with an orchestra eager to rehearse, a fully committed board and a warm and responsive audience, is a joy. The programme that I chose for January's concert was varied and brought out the flexibility of the orchestra. From the virtuosic string writing of Stravinsky's Apollo, the classic writing of Tchaikovsky's Fifth symphony (taken, of course, at the composer's metronome markings!) and Weingartner's almost unknown transcription of Beethoven's An die ferne Geliebte, this was a concert that demanded an absolute need to move with assurance from one style to the next, in a way that served the wishes of the composer. It was exciting to see how well the orchestra navigated these challenges to turn in a rousing performance.
Vallejo boasts one of the most diverse communities in the United States. I see this diversity as a unique and positive aspect of the city – one which inspires! I'm looking forward to continuing the wonderful work the orchestra does in its community and to add to the rich quality of life that Vallejo and Solano County offers its citizens.
I'm pleased to say my work with Orchestra Wellington will carry on as before. One of the happy side effects of having orchestras in the northern and southern hemispheres is the fact that seasons are reversed, minimizing conflicts to practically nil. If anything, I'm looking forward to the wonderful cross pollination effect that my living in both countries will have on both of these great Pacific Rim communities, and am grateful that the management and board of both orchestras are such wonderful people. I'm also grateful for Air New Zealand's direct connections between Auckland and San Francisco!
Already I feel completely at home in Vallejo. From my time in January with the Vallejo Symphony Orchestra, I took away a profound respect for the work that the organisation undertakes for its community. The work ethic of the board and their willingness to go the extra mile on behalf of the organisation inspired me. I look forward to a fruitful future together, with a shared vision that brings the joy of music to Vallejo.