Adding Value
16 November 2019 by Marc Taddei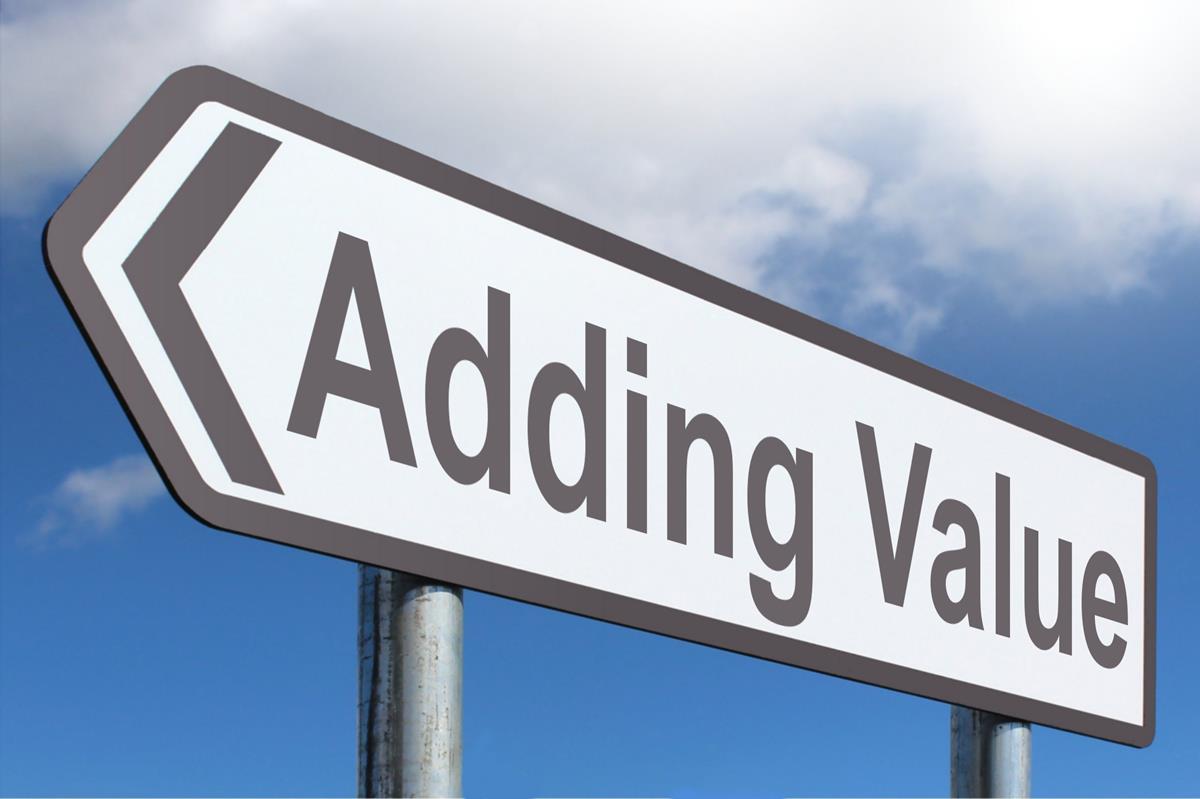 The concept of an orchestra is an extraordinary idea. While the group of gifted and extraordinary individual musicians that comprise the ensemble deservedly grab our focus, an orchestra is actually a hugely complex group that extends far beyond the musicians, conductor, and composer. To be successful, there must be a kind of social contract that requires support from the community to exist. This support is made manifest in the concert hall. The level of support that I continually witness for the art form is certainly humbling, and absolutely drives my approach with regards to integrity and engagement. It also makes me think of ways in which we can reach the greatest number of individuals for every dollar that is spent,
Simply put, I believe orchestras should always strive to provide the greatest "value" to their communities. Value comes in many forms, some of which are difficult to quantify. There are relevance issues, issues around repertoire, artistic standard, audience connection, and the ultimate goal of making a profound difference to the wider community.
One obstacle to reaching large numbers of people is that orchestras perform in real time in halls of limited capacity. There are only so many people that can fit in a concert hall, and performances will by their very nature, exclude people, whether because of timing, cost, prior commitments, or other reasons.
The reality of the finite number of people that can experience any one concert is an issue that many groups are attempting to address. Live streams are an obvious example of this, and that is certainly something that the Vallejo Symphony will be looking at in the future, as our home (The Empress Theatre) has state of the art equipment that is tailor-made for internet broadcasts and recordings. Likewise, Orchestra Wellington offers many recordings of our live performances for streaming on Radio New Zealand's Concert Hall, which you can access from this website.
Another manner in which orchestras can engage wider numbers of people is through commercial recordings. Orchestra Wellington had great success with our recording of Beethoven's 1st and 3rd Symphonies, with the album going straight to #1 on the Classical Charts in NZ, and even (briefly) breaking into the top 40! It was also a special release in that it marked the first vinyl release by an orchestra in New Zealand in over a generation. Look to see a new commercial recording from the orchestra next year!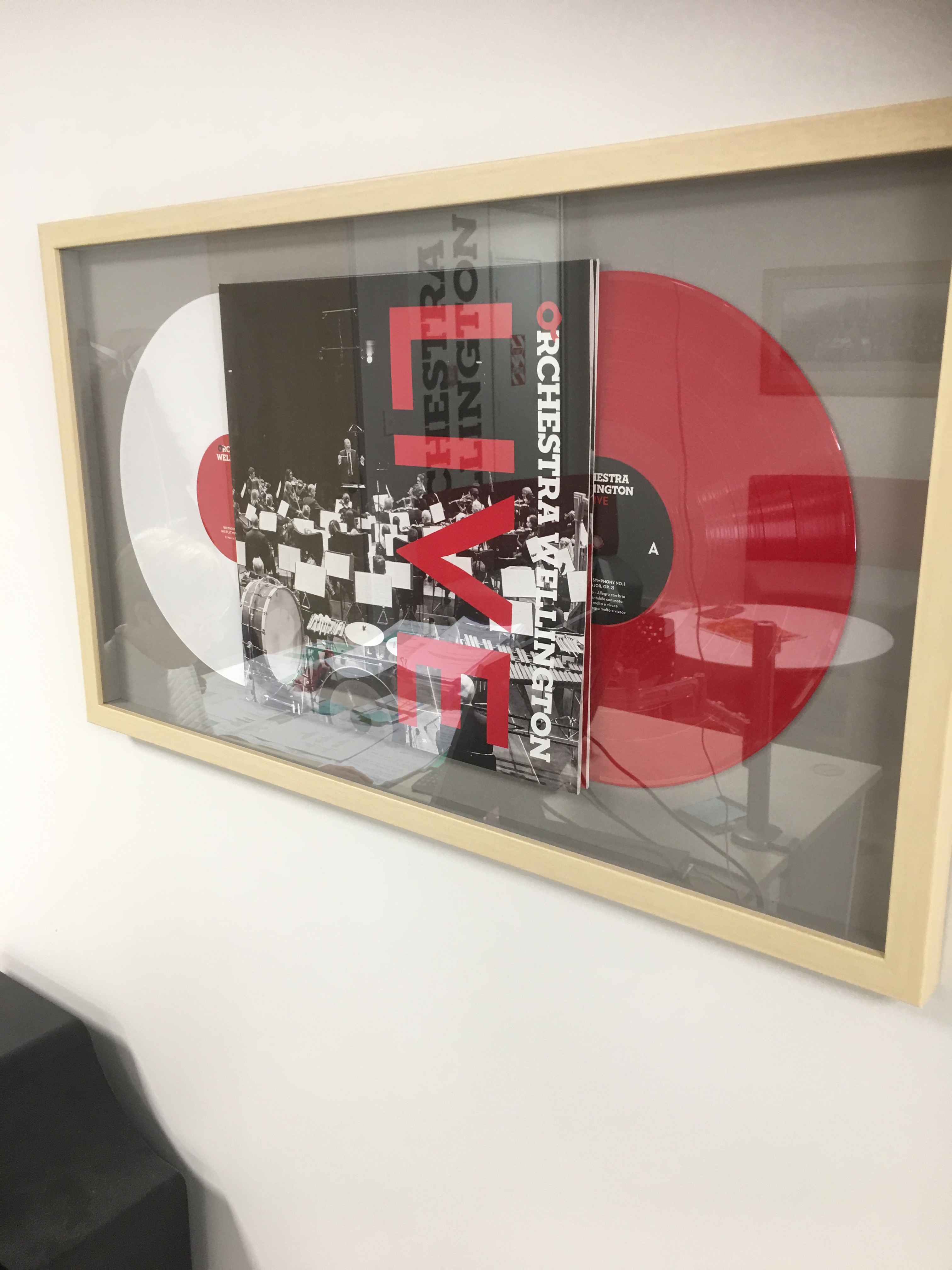 Over the past few years, Orchestra Wellington has also been having fun with 360 degree cameras. These are very sophisticated video cameras that also look a little bit like adorable robots.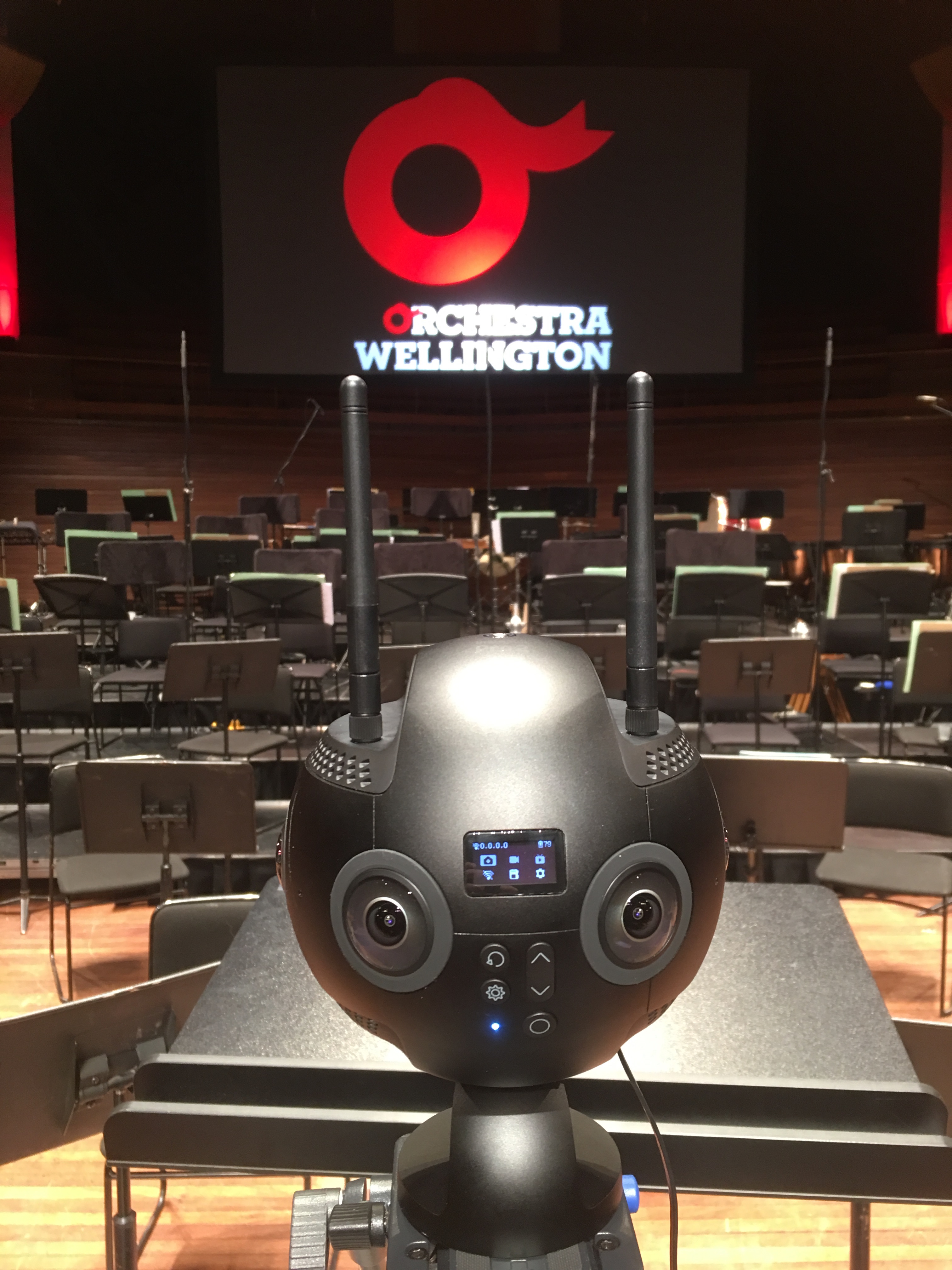 In 2016, the orchestra featured the first-ever 360 degree video from the vantage point of the conductor, in a performance of the final movement of Beethoven's 9th Symphony, which you can watch by following the link (best to watch it on a phone or iPad).
In 2018, we upped the ante, and and partnered with MIXT Studio to produce another world-first virtual reality video of the Sacrificial Dance from Stravinsky's Rite of Spring. This is a video that requires the use of a virtual reality headset, and the effect really is quite uncanny. The idea that was pitched to me was that we should give the viewer a chance to experience the orchestra from the conductor's viewpoint, and give them a chance to "conduct" a work. When I heard this, I immediately thought of one of the more complicated works from the modernist period to conduct, as I thought we might as well start at the top!
The concert of the Rite attracted 2000 people to the hall for the concert, but through our video (which we set up during festivals and fairs), we have actually reached thousands more people. In fact, at a recent "Maker Faire" event that occurred at the Wellington TSB arena, a whopping 2208 people got to experience what it feels like to stand in front of a wonderful orchestra that is playing a knock-out performance of the Stravinsky.
Due to this video's success, we have again partnered with MIXT Studio to produce a video game, along the lines of "Guitar Hero", but using VR and Gaming technology in order to be able to not only stand in front of a virtual orchestra, but also to control aspects of the performance.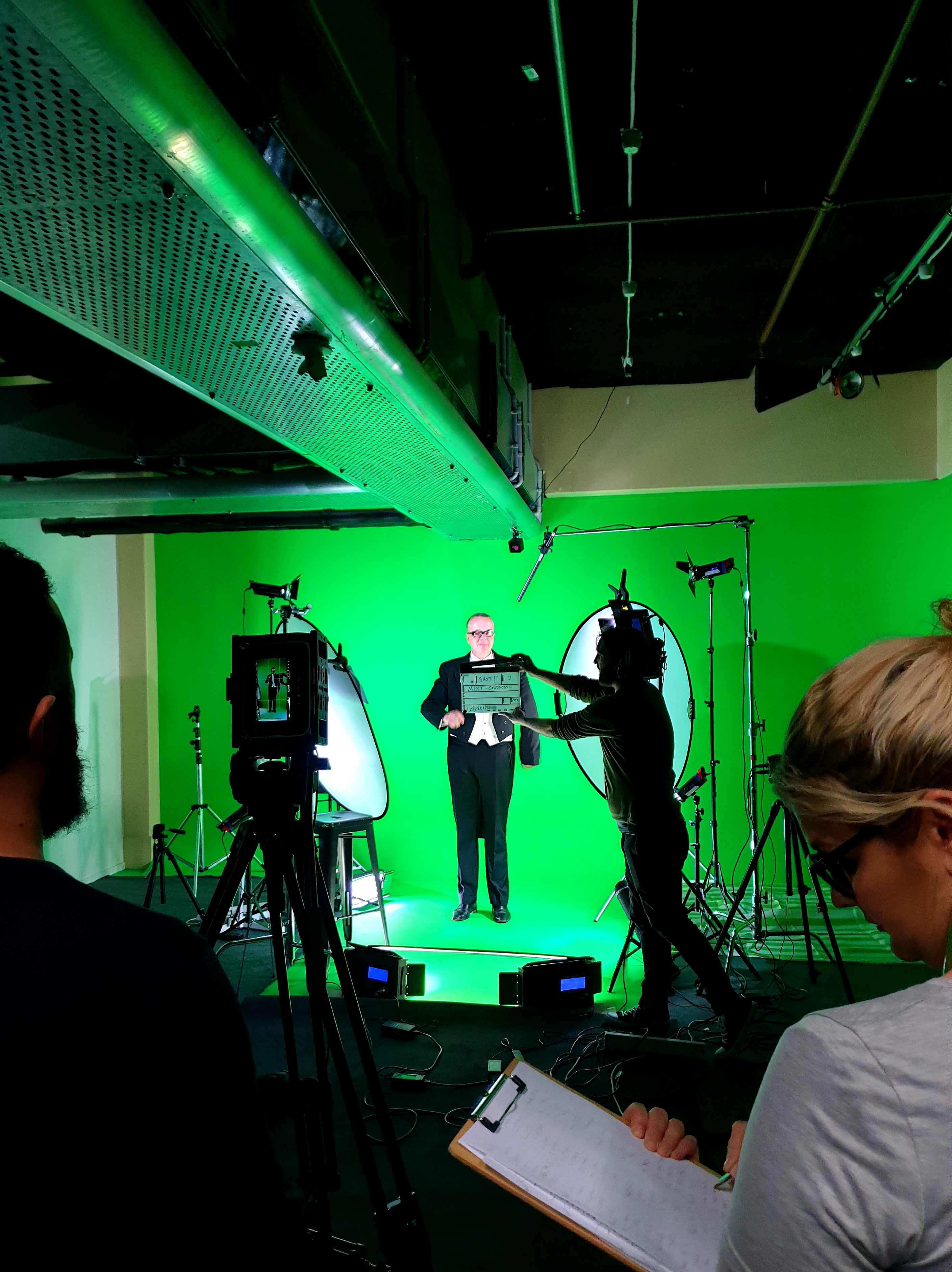 The game, which we call "Maestro", is likely to be the most sophisticated conducting game that has yet been developed. I'm excited by the first iterations of the game, and as we continue to develop the concept, the game will become ever more challenging (and real) to the gamer.
All of these initiatives (with the exception of the video game, which did require a short recording session) were recorded at the same time as public performances, with any production concerns addressed at a later time.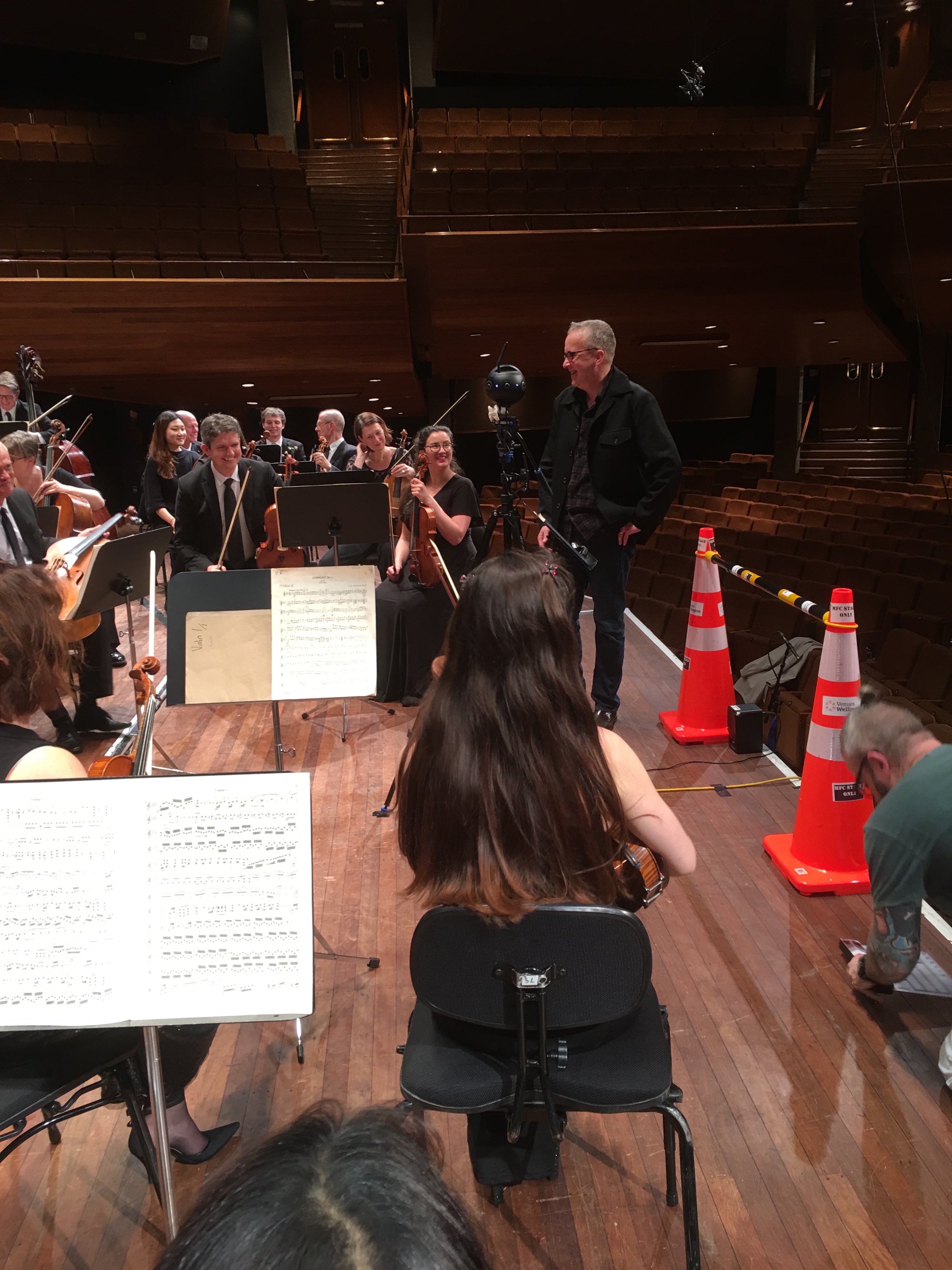 While both the Vallejo Symphony and Orchestra Wellington are playing to the largest audiences in their histories, the idea of using technologies to reach out to wider audiences is just too good an opportunity to pass up! Documenting excellent performances through commercial release is vitally important to the growth of any orchestra. But, I especially like the idea that through our Virtual Conductor and Conducting Game initiatives, we are introducing young (and young at heart) people to the experience of orchestral performance in a light-hearted, but genuine manner.
Adding value to our regular concert offerings takes organisation and planning. It is yet another consideration of programming, in addition to considerations of budget, artistic growth, rehearsal time, musical balance, previous programmes, and competition in the marketplace, to name just a few such considerations.
I hope that initiatives such as these, in some small way, help further repay the support and trust that our communities continue to show us. Orchestral music is one of the glories of western culture, and I am convinced that it can offer a resonance of meaning, that adds to the quality of life for a vibrant community.