The Great Romantic... revealed!
03 December 2019 by Marc Taddei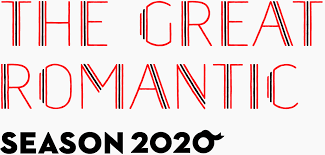 Last weekend, Orchestra Wellington played a concert that featured a world premiere, and two works that are out of the mainstream, and have not been performed in Wellington in over a generation. It was a suitably epic end to an "#EPIC" season, and I simply could not believe that we performed to an audience of over 2000 people – and this was during an evening that another professional orchestra was performing at exactly the same time!
As is our tradition, during the evening I announced next year's season, and we handed out our brochures. The season is entitled "The Great Romantic", and it features Rachmaninov in a cycle of all of his symphonies, and more. Picking Rachmaninov makes a lot of sense for Orchestra Wellington, as his approach to music is an inspiration to us. Being a performer, Rachmaninov was acutely aware of which side his bread was buttered! His performances and his compositions clearly always had audience connection in mind, and for that reason, his music is a natural fit for us.

While the fun we have with withholding information and the resultant special pricing, I am convinced that the real reason that Orchestra Wellington enjoys the success that it does, actually comes down to our utter belief in communication and connection with the audience. Our brochures always include lengthy essays that place our composer or theme in context, including a clear rationale why we have chosen the works. I like to think that Orchestra Wellington treats its audience with intelligence, and an open curiosity as to what our community might want to hear.
Please have a listen to me discussing the upcoming with David Morriss on his show "Upbeat", that is broadcast nationally on Radio NZ.
Radio NZ Concert Interview with David Morriss

Also, I invite you to look through the entire season, which also introduces the great New Zealand composer, John Psathas, for a three-year position as our composer in residence. We all be performing two of his works associated Michael Houstoun, and we are privileged to accompany him in his final concerto appearance anywhere.
In the brochure, you will see how we have balanced the works of Rachmaninov, and of course, have the chance to read our introductory essay, which I hope brings clarity and greater enjoyment to our subscribers and supporters.
Orchestra Wellington 2020 Season Brochure "The Great Romantic"
I hope you enjoy our next season!