Orchestral Disruption
14 January 2020 by Marc Taddei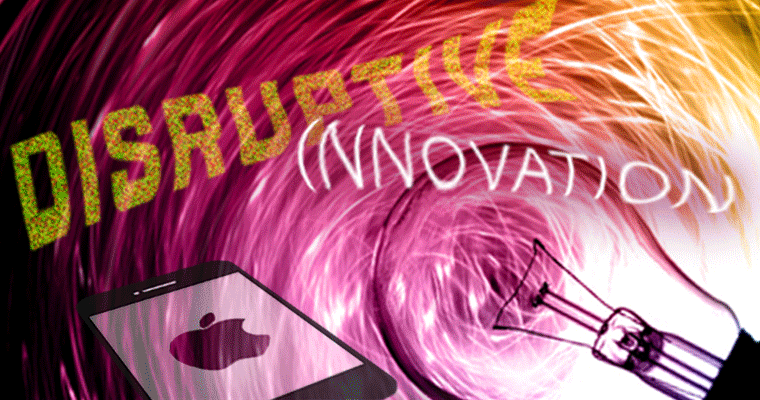 There's a lot of talk around "Disruption" in the art form, but disruption is difficult.
The term "Disruption Theory" was coined by Clay Christensen. He suggests that disruption occurs when companies cease to appeal to their primary customer base, and talks about the failure of companies to respond to market forces and innovation. When a product addresses a market not previously served, however, it is called a new-market disruption, and when it offers a cheaper or more convenient alternative to an existing product, it is called a low-end disruption.
The great thing about disruption theory is that it allows companies to redefine how and why they work. Without labelling it as such, Orchestra Wellington has clearly been employing disruption theory by redefining our purpose, product, and the value we offer our customers.
I see the most important aspect of what we do is our ability to connect with audiences through content and delivery. Orchestra Wellington's "disruption" in the marketplace is a textbook example of a company with limited resources being able to target segments whose needs were not being met.
Disruption in the orchestral marketplace is challenging – being that ours is a heritage art form, and a very expensive one, to boot! That's not to say disruption can't occur.
Orchestra Wellington's introduction of a wholly innovative subscription pricing structure, and the light hearted manner in which subscriptions were rolled out is often cited as being disruptive, but this actually does not fit the technical definition of disruption – it is hardly disruption along the lines of a genuinely new idea like Google Adwords. Our pricing structure, and the manner in which we market our product is provocative, but it is not disruptive.
Simply put, orchestras are what they are. We have a cannon of work upon which we draw and a wealth of contemporary composition to perform, but the nature of what we do remains the same – it has to – that's the art form! What can be changed is the business model. This was the lightbulb moment that Orchestra Wellington had a few seasons ago, and that produced the innovations in pricing structure.
But it wasn't simply the low-end disruption of our business model that defined our success. Orchestra Wellington has also been a textbook example of disruption through programming. The nature of our programming is so very different to other groups, that we address new markets in a manner that has been (knock wood) totally sustainable for many seasons.
In my view, the reason why our pricing structure had such traction was because it served as the final incentive to conclude a sale. But I would argue that the main reason our initial season was a massive success was totally due to programming vision. It was our programming aesthetic that created a difference. In that inaugural season, we offered a clear "story" with a Tchaikovsky Symphony cycle, and we celebrated a single soloist, Michael Houstoun – New Zealand's most beloved pianist. This concept of thematic programming has been the bedrock of our disruption and has resulted in continued growth.
Musicians (and even economists) often do not understand that it is the art form that excites people, and they sometimes lose sight of the reasons why people patronise orchestral concerts. Pointing to our pricing structure as the reason for our success could not be further from the truth. In fact, when I hear this kind of justification from musicians, I want to say, "don't sell yourselves short!" People buy tickets because of programme and quality. If this was not the case, community and youth orchestras that offer free tickets to concerts would be perennially sold out.
It is the connection that we make – which comes from our sincere interest in our audience – that produces unequalled numbers of ticket sales. And leveraging that relationship we've established enables us to ask for audience help in terms of word of mouth marketing. Word of mouth is the holy grail of marketing: It both costs nothing – and everything – to achieve. I'm humbled by the help that our loyal subscribers offer in this regard.
Orchestral music is not chamber music, and for the entire duration of their existence orchestras have played in large public venues that allowed for budgets to be achieved. Consequently, composers have invariably composed their most populist and public utterances for orchestra. Compare Beethoven's string quartets with his symphonies for a typical response to private versus public works.
When I programme a season, I am always thinking about the 'story'. Do these choices make sense, hang together, or bring the audience on a journey, etc? Programming, when done well, does not limit choices, but rather frames a concept that can be easily understood by potential audience members. It shouldn't mean that standard works need to be programmed, rather it allows for lesser-performed works to be presented.
If the product we present is well thought out, impeccably played, and presented in a spirit of discovery and sincere love and communication, audience members will talk! If we (the orchestra) treat our public with respect and understanding, always conveying the reasoning behind our choices, always allowing for communication, a relationship will form. In this day and age, that sounds pretty disruptive to me.
Add in the excitement of a large and full hall, a happy vibe, and programming that never talks down or panders, and it seems clear why Orchestra Wellington has enjoyed the success it has.
Success breeds success, but it is also a serious responsibility! Programming is a multi-layered challenge, one which begins anew each season!